CATEGORY

CATEGORY

Syarikat Ping Thye Trading Co.(PG)Sdn.Bhd

ADDRESS. 2834, OLD JETTY ROAD, 12200
BUTTERWORTH, P.W. PENANG, MALAYSIA

CONTACT PERSON.
- NG WUI HEONG - MANAGING DIRECTOR
- JACK NG KHEE LOON
- NG KHEE CHIANG

PHONE NUMBER.
(+604) 3332345

FAX NUMBER.
(+604) 3322011, (+604) 3239529

EMAIL.
- [email protected]
- [email protected]

Welcome to PingThye website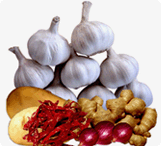 Syarikat Ping Thye Trading Co.(PG) Sdn.Bhd. estalished in the year 1977 with over 30 years history.

Our principle Trading activity is mainly focus on the perisable food items, for example india onion, red shallot, potatoes,white garlic, dried chillies, fresh ginger,yellow onion, eygptian dates ,etc.

Our company will assure to meet the quality of the supply goods and proper delivery time for the benefits of the customers.